Epidemic Prevention Page
The continued outbreak of the novel coronavirus pneumonia has greatly affected people's livelihoods and economies in all countries around the world, causing panic among the people, and the shortage of anti-epidemic materials has made the lives of grassroots citizens extremely burdened. During the epidemic, in addition to the anti-epidemic supplies donated by the foundation, such as: masks, alcohol handrub, ipad, data cards, supermarket cash coupons, and Christmas gift bags. We have also received a lot of epidemic prevention materials donated by good people, such as: masks, anti-epidemic suits, daily necessities, children's books, toys, school bags, etc… The "Anti-epidemic Special Page" will be specially launched to let more people know the situation of grassroots families under the epidemic, and through this association, more anti-epidemic materials will be donated to families in need.
Sharing with parents and children after school after the epidemic:
Share one:
Classmate Wang's mother
During this period of the epidemic, the biggest challenge I believe is that it is very difficult to take care of three children at the same time because, during this period, schools do not open physical classes every day and switch to online courses to teach children. This change is really true. It takes a while to get used to it. Because the home environment is not spacious, and the children need to attend classes at the same time, every time they have limited space, they must separate their children to attend classes to avoid distractions. As a parent, sometimes you have to act as a teacher and pay attention to your children's class. Sometimes I feel pressure as a housewife. Because in addition to taking care of the family's daily life and eating, people are worried about bringing the virus home when they go out to buy food during the epidemic. They have to follow up their children's studies at night and face their children day and night, which will inevitably increase a lot of conflicts, so These days are also very tiring.
Fortunately, during this period, the center's class care service is still open for some days, allowing tutors to assist the children in their studies and reduce the pressure on our family. In addition, I am also grateful to the sponsors of the school care services who often donate epidemic prevention materials and gift certificates. Our family feels that there are still many caring people in society supporting families like ours during this epidemic. I hope that our children will also grow up. Knowing that you have been helped by others, you can help people in need in society in the future.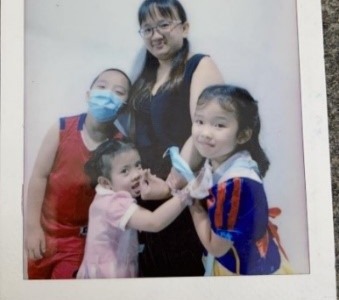 Share two:
Parents of Lam
Hello there! I was born in a rural area and I have no culture and cannot teach children homework. The child is almost ten years old this year. I am in the fourth grade of elementary school and will be promoted to elementary school next term.
We are a single-parent family living on CSSA. Our children suffer from overactiveness, insufficient concentration, high homework and tuition fees, and this epidemic will undoubtedly be a disaster for our financially struggling families. We have been in school for more than a year. Without the beginning of school, children can't concentrate on online classes at home, and their grades are poor. This year may have to repeat grades. For the children of a single-parent family, there is too much pressure to bear, and your sponsorship of the "children" school is undoubtedly giving us charcoal in the snow. This act of sending charcoal in the snow makes us very grateful. Because this means that the family can bear less burden, children can also learn more useful things, have a good future, and can better repay the kindness of society and me.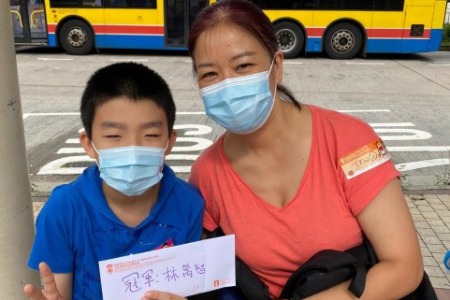 Share three:
Parents of Cheung
I come from a low-income family. My youngest son is an overactive child with insufficient concentration. Before the epidemic, I had the honor to enter the homework class of the Lutheran Trusteeship Service Center of the Children's Academy. Get the love from the center girl and teacher. The conscientious teaching made him improve a lot in his studies and behavior. Help me eliminate a lot of stress and troubles. Now because of the epidemic, my son can only study online at home, and he faces many difficulties in learning. Because of the lack of relevant supporting facilities for online learning, he is financially unable to buy a computer for his son. As a parent, I am not familiar with the related operations of online teaching, which has caused disputes between parents and children, which has led to some emotional and behavioral problems. Faced with challenges and great pressure, she loses her temper, scolds her son, and disturbs the house. The son's grades plummeted and his behavior was irritable.
In the future, I hope that the Children's Academy Service Center can continue to assist our disadvantaged families and provide more help.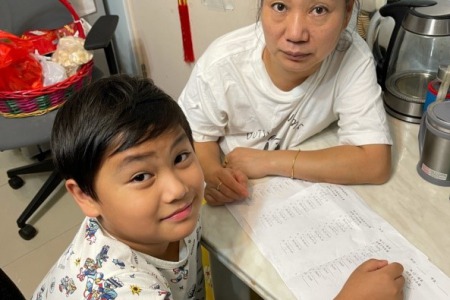 Share four:
Parents of classmate Yip
I am a parent of the Community Support Project (Sham Shui Po District) that cares about the "child" school. There are three children in my family who participate in the service of the "child" school. This epidemic has caused many parents to lose their jobs and not go to work. Because they take care of their children at home and eat and drink every day, and they have to take care of the children's online schoolwork, so many parents have to work!
This epidemic really has a great impact on our country, and the children's performance is not ideal! Increase in family expenses! In the future, I hope that the Children's School and Children's Land Service will have more caring organizations and charitable support to help some disadvantaged groups! thank you! I also hope that the epidemic will subside soon, so that my children can quickly resume cram school, interest classes and all other activities, so that students can have normal social activities! Thank you to all the social workers in the school for burying a class of tuition teachers. Thank you! You have worked hard!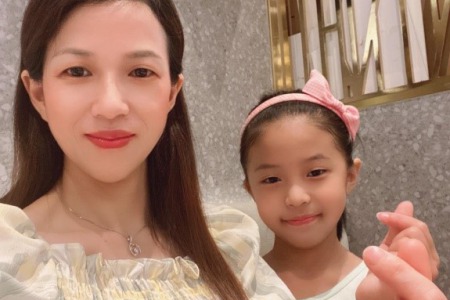 Share five:
Parents of Wong
Hello, everyone,
From the beginning of the epidemic in February 2020, the primary school immediately stopped students from returning to school. After that, my children will teach online at home. Therefore, as a parent, I must always take care of the health of the family and children. Because children do not need to go to school, they are very depressed at home. In addition to the children's studies, I also have to make a plan so that I can safely take my children out for activities. During this period of the epidemic, our family is not bad. I hope that the epidemic will improve so that we can all live happily as usual.