Helping children from grassroots families grow up happily
Have you ever wondered what will happen to young children without parental care? Staying alone at home greatly increases the risk of accidents? No one takes care of eating and studying? Being used or bullied by criminals while hanging around on the street?
Both parents of grassroots families in Hong Kong have to work full-time to make ends meet. Some parents with low education and low skills are more often required to work in service industries such as shifts, overnight work or long working hours, resulting in lack of care for their children after school or during long school holidays And discipline.
Most of them are low-income earners and new immigrants. Insufficient resources and other elements bring about various community and employment problems, which affect the physical and mental growth of children in some families.
The students helped by the Very Care Foundation are all from grassroots families in needy families. Most of the parents have dual jobs, and some are single-parent families. There are many cases that require intergenerational care. Due to the poor economic environment, school children seldom have the opportunity to participate in extracurricular activities and lose the opportunity for alternative learning. Some students suffer from insufficient concentration, hyperactivity or dyslexia. Parents or the school may not have enough support to help.
"By participating in the after-school care service, my children's grades will improve by leaps and bounds?" At the beginning, some parents thought that the part-time care service sheet provided tutoring services, thinking that the service only focused on improving the academic performance of students. In fact, the service is more through different after-school activities and life links (such as group games, sports, music, etc.). The goal is to enhance students' personal abilities in all aspects, such as emotional control, communication skills, and building self-confidence, etc., and provide students with Nutritious dinner/refreshment. On special festivals such as Christmas, there will be Christmas parties and gift distribution to cater for children's normal physical and mental development needs.
With the assistance of the tutor, students can not only complete homework, but also participate in different activities. According to our observations, the tutor's leadership enables the students to integrate into group life, learn how to take care of themselves and their peers, share resources, treat others with courtesy, and Pay attention to personal hygiene and cleanliness; through these specific living habits, cultivate children to grow up with correct values.
School children share one
Primary 5 student Wei Ming (a pseudonym) last year, in the eyes of the tutors, was a child with low concentration, low efficiency in doing homework, and a partial eclipse. However, after a year of careful cultivation by the instructors and participation in activities and groups, Weiming can now concentrate on completing the day's homework, is willing to eat fruits and vegetables for dinner, and even actively helps junior students.
When Weiming did his homework, he said to his instructor, "Teacher, although I have dyslexia, I will work hard!" He can now face his own learning difficulties and is positive: "We are men and will be responsible. ."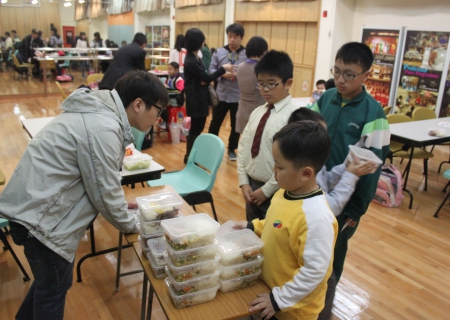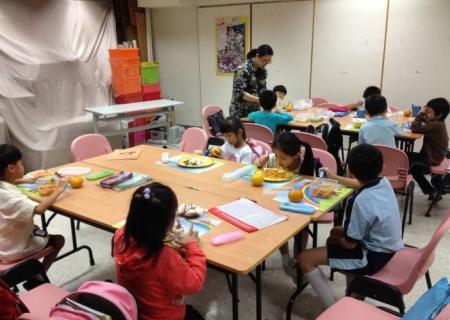 School Children Sharing 2
Primary One student Xiao Lang (pseudonym) has a divorced father who has recovered from mental illness and his mother is a depressed patient. The two-year-old sister (cared for by his mother, and he is now living in a foster family. He is weak in concentration and hyperactive, so he has weak self-control and impulsiveness. He is now being trained by a concentration training group.
Through different after-school activities (such as group games, sports, music and painting, etc.), students can improve their personal abilities in all aspects, such as emotional control, communication skills, and building self-confidence.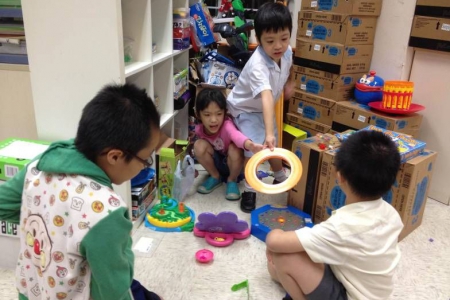 Student Sharing 3
Wei Tsai (a pseudonym), a Primary Five student whose parents are both in the Mainland, is currently living with his relatives in Hong Kong. His uncle needs a job to take care of him, and his aunt has low academic standards and no one can help with his homework.
When he first joined the Very Care Foundation-After-Class Care, he was easily distracted, so eating and doing homework took a lot of time. Now, under the guidance of his instructor, his communication skills, self-confidence and learning situation have improved. He also knows how to control his emotions and won't lose his temper casually.